Join us for a wine tasting or pick up a bottle to go
Honeytree Estate Cellar Door
Join us for a wine tasting. Conveniently located in the heart of the Hunter Valley, it's a great way to get a feel for the quality of our wines and to discover the flavours of the region.
Contact our friendly staff on 0438MTEYRE for a tasting, bookings are preferred but we will do our best to accommodate drop ins. We look forward to seeing you at our Cellar Door!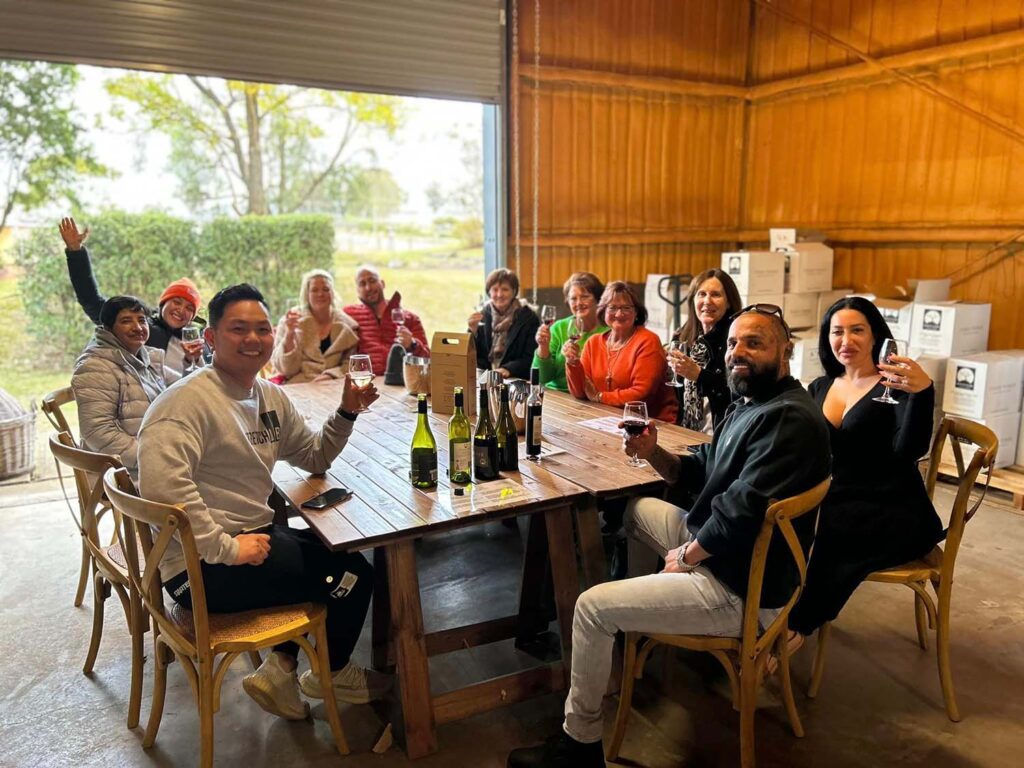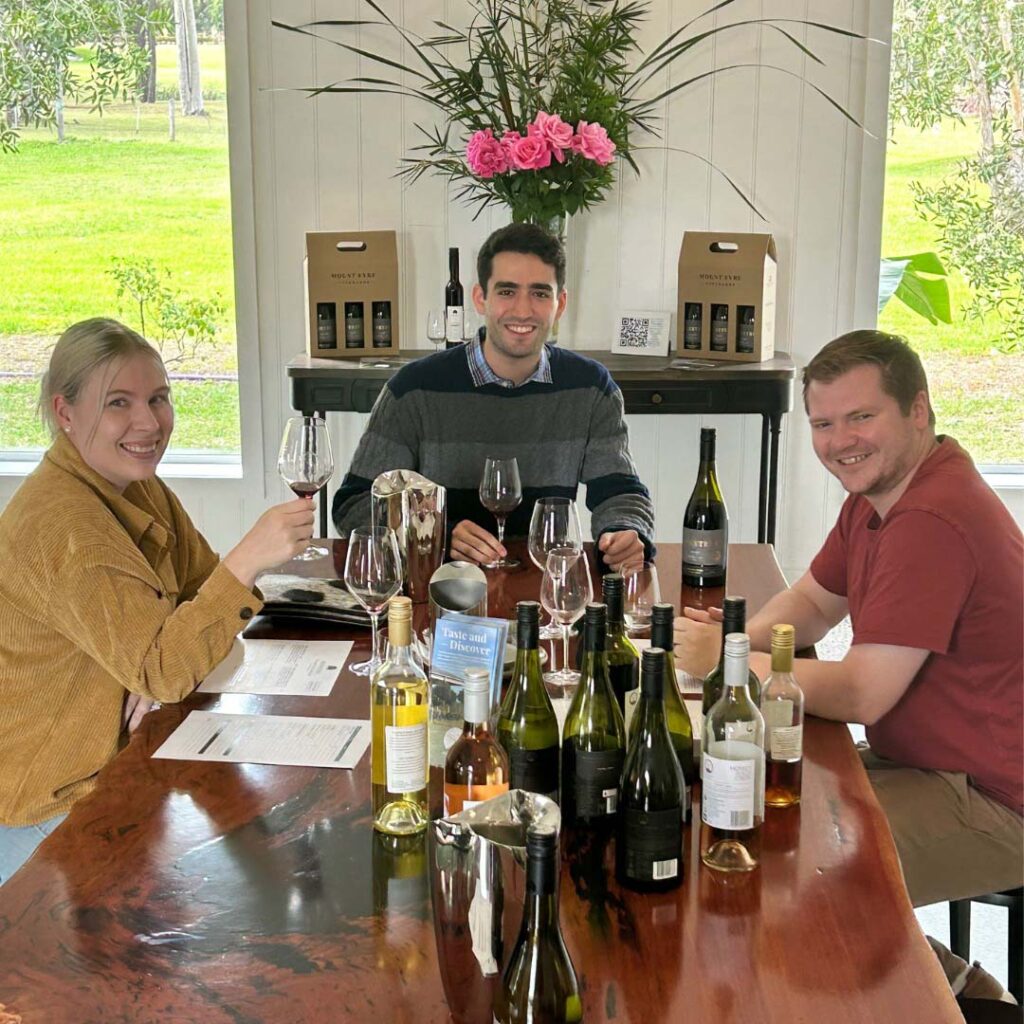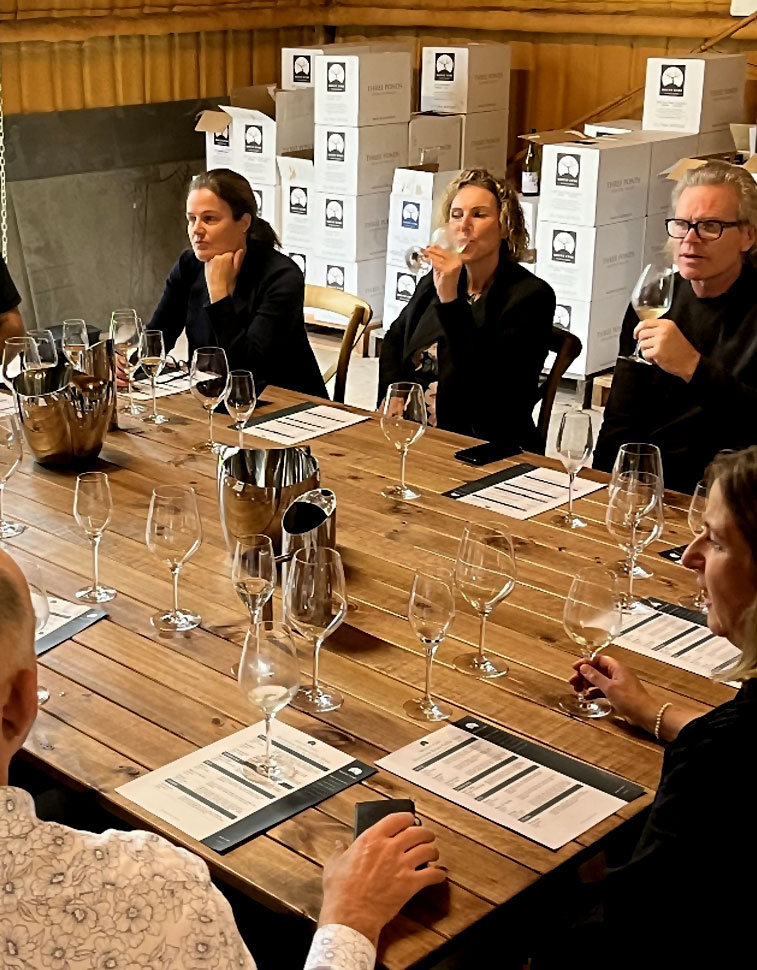 Open 10am-5pm 5 days per week (closed Tue, Wed).
Honeytree Estate Cellar Door
130 Gillards Road
POKOLBIN 2320
Hunter Valley AUSTRALIA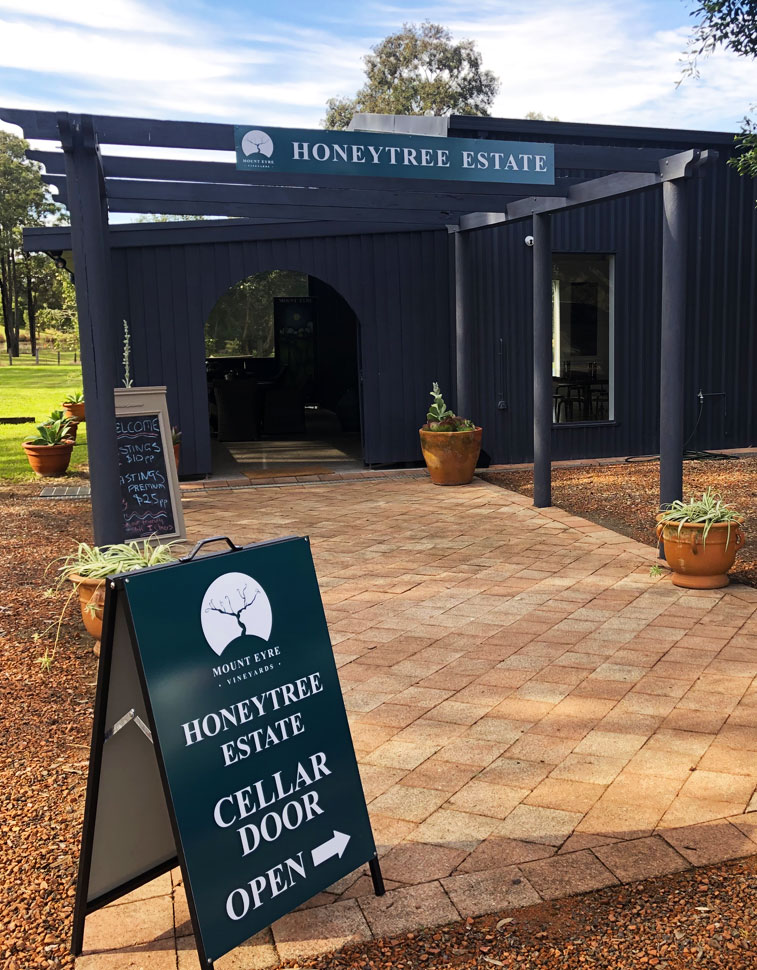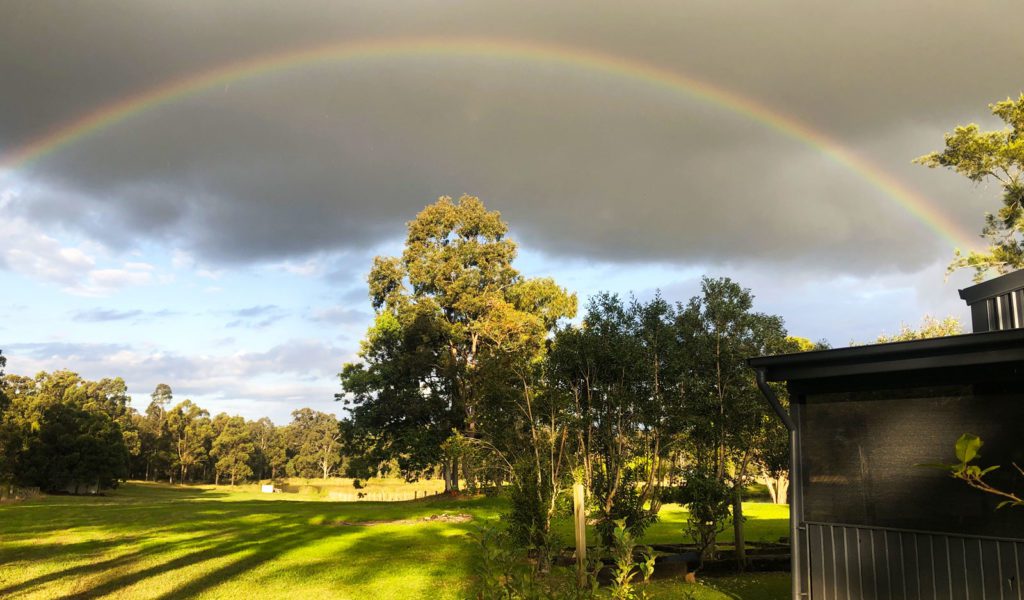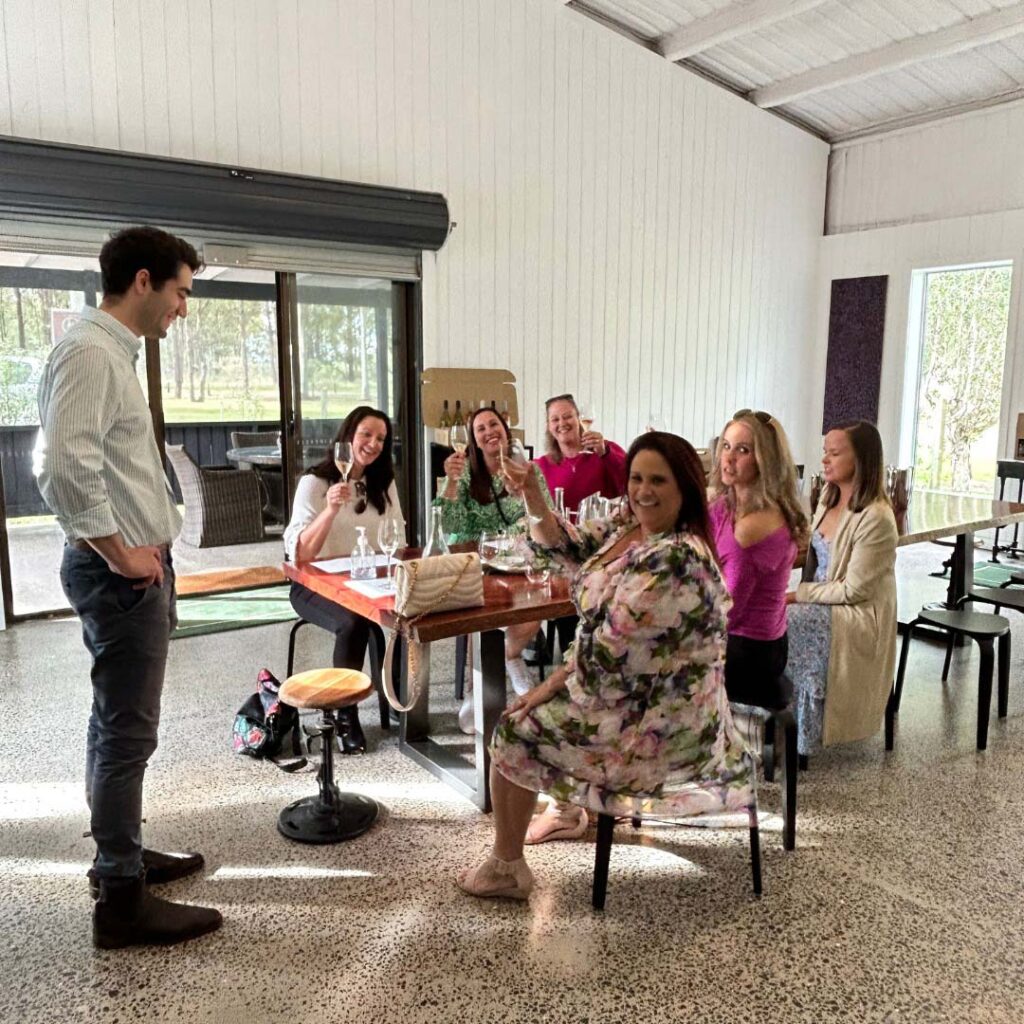 Amazing! We had a wonderful time. The food and wine festival meant we got to meet the owners and we couldn't have asked for a better experience. Delicious wine, a beautiful couple. Just perfect.
This is such a beautiful winery and definitely worth a visit. Sebastian was an amazing host! So knowledgeable and walked us through all the elements of their wines. Couldn't recommend enough
This place was amazing!! The cellar door was beautiful and the wines matched, Sabastian was knowledgeable and friendly and Robyn was an excellent host! Great wines, friendly staff and great atmosphere. Will definitely visit again and recommend to all!
This is a beautiful welcoming family run estate, we had an amazing wine tasting with Sebastian aka Joe Jonas!! Wine was delicious, many laughs had, many many bottles purchased. Will definitely be back. Must visit for all!!
We had a great experience at Honey Tree Estate! They were super professional and helpful with incredible wines! I'm graduating from the University of Sydney on May 2nd at 9:30am. The wines were great and the tasting was educational. I'd recommend this tasting to anyone!
Amazing service and stunning winery!!! Robin gave us the most personalised tour of their wines which were all beautiful!!! Thank you and we recommend stopping in on your travels.
Fabulous tasting - beautiful wines and experience with our host Robin. Will definitely return and highly recommend to all visiting the hunter
Great tasting experience, very knowledgeable and friendly! What they've done in 12 months taking over from previous owners neglect is amazing! Can't wait to go back in the future and see what's added!
Fantastic wine tasting experience! Friendly hosts, beautiful wines and the jack Russell's Spencer & Edward were lovely additions xx
If you're in the Hunter do not miss a stop here! Robyn and her team are warm and welcoming, and the wine is absolutely beautiful!
Robin and Sebastian were wonderfully welcoming. Sebastian took us through an amazingly informative description of wine and wine tasting. Such a homely experience!
Robin was most hospitable, we loved wine tasting, I throughly enjoyed the tasting of their speciality of the Fiano and Nero D'avola the only ones in the Hunter to produce the speciality!
Robin and Sebastian were fantastic! We had such a great personalised experience from them both. We learnt so much and to top it off Sebastian gave us a lift afterwards which he went above and beyond! We would recommend this place to everyone xx
We had a group of 8 and we're treated so well. What an incredible experience to have had the owners of Mount Eyre treat us to this tasting. A must visit.
130 Gillards Road, in the heart of Pokolbin.

Turn left 1.3km from the entry to Gillards Rd.