The first Fiano under our Honeytree label
Vineyard

Three Ponds Vineyard, Broke
Winemaker

Michael McManus
Silver – Australian Small Winemakers Show 2022, Class 19 White Wine – dry, single variety or blend – 2022 Vintage
Very pale yellow in colour with ripe honeyed pear notes on the nose. The palate is medium to high in acidity displaying a spicy ginger quality with bitter orange & almond notes. This is a super wine with intense freshness yet flavour complexity and finishes well with edgy bitter lemon fruit. A great wine Drink now to 6 years.
Dr Ron Georgiou MW – Wine Oracle – 92/100
Immediately expressive on the nose, with notes of exotic citrus (green bergamot and Amalfi Lemon pith), tons of freshly cut pear and a herbal element reminiscent of fresh hay and hazelnut husk. There's a gentle waxiness which adds to the texture and fills the mid palate but the elevated acidity and pickled fennel-like freshness lift up the palate nicely. Lovely finish, with a pleasant green almond bitterness which is quintessential Fiano. This is a wine with personality and a strong varietal identity. It definitely exceeds expectations and Hunter Fiano… it really has a nice ring to it!
Andrea Infimo Winepilot – 92 Points
Yet another example of fiano, an ancient variety from Southern Italy, that is well suited to the broad sweep of Australia's wine regions. An immediate attribute is its colour – or absence thereof. This is quickly followed by its scented bouquet, the fresh ginger accents of the palate lead nashi pear to a crisp, crunchy finish.
James Halliday – Wine Companion – 95/100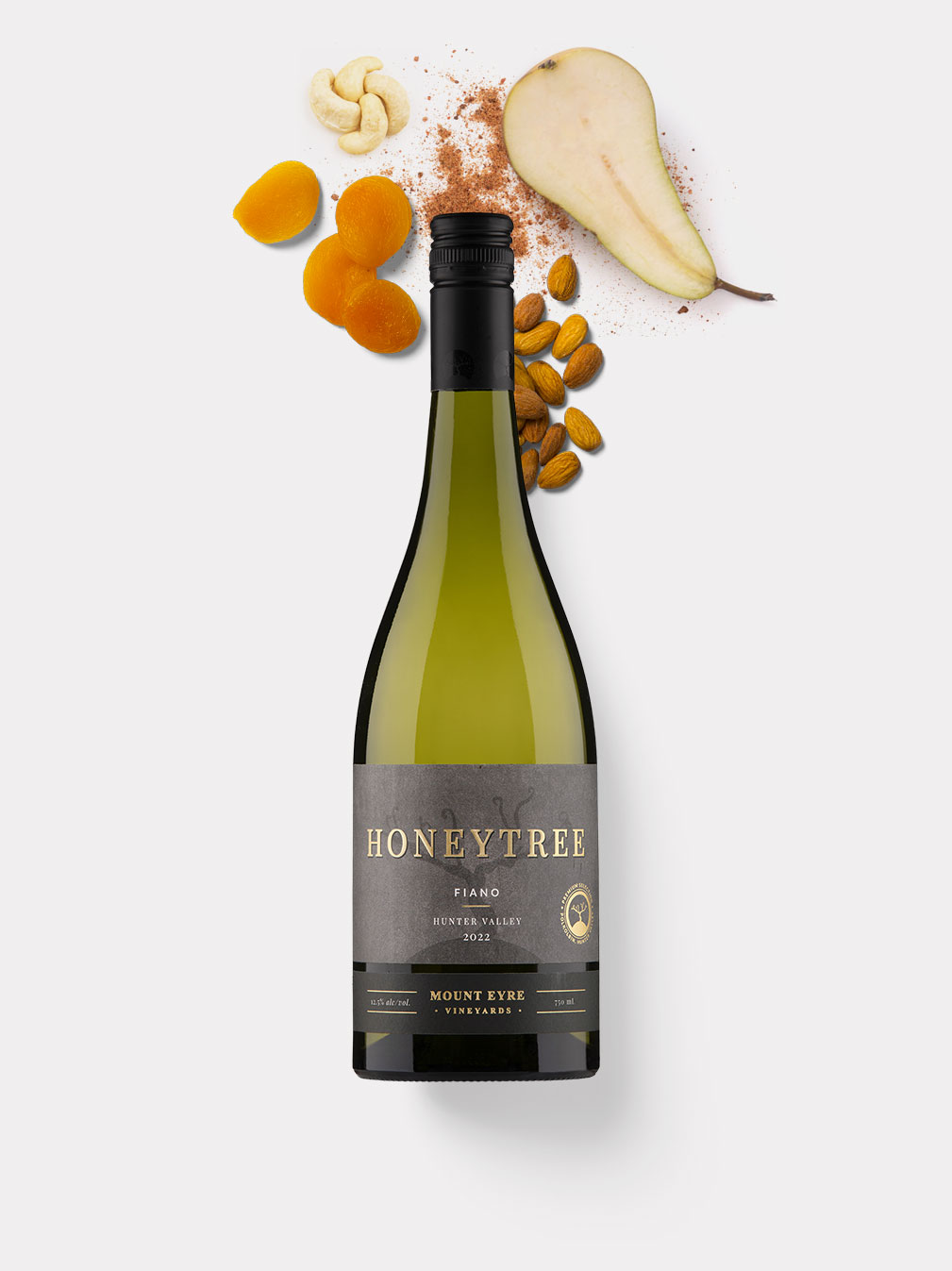 Our Fiano survived torrential rains and floods - testament to its character!