Monkey Place Creek Chardonnay 2019
An elegant versatile Chardonnay with a creamy finish. Suitable for immediate drinking or aging up to 5 years.
Vineyard

Three Ponds Vineyard, Broke
Winemaker

Michael McManus
Light yellow colour with a nutty, creamy bouquet and lots of yeasty aromas. The wine is soft and rich, full and dry on the tongue. Not that delicate but rounded, fleshy and generous.
Huon Hooke – Real Review – 88/100
Fermented and aged in tight grain French oak. Melony fruit greets you on the bouquet, but it's fighting for attention with the oak which is perhaps a little too obvious at this stage. There's ample sweet-fruited flavour on the palate, and while softness is the overall impression, there's enough acidity to provide a clean finish of good length.
Steven Creber – Wine Companion – 90/100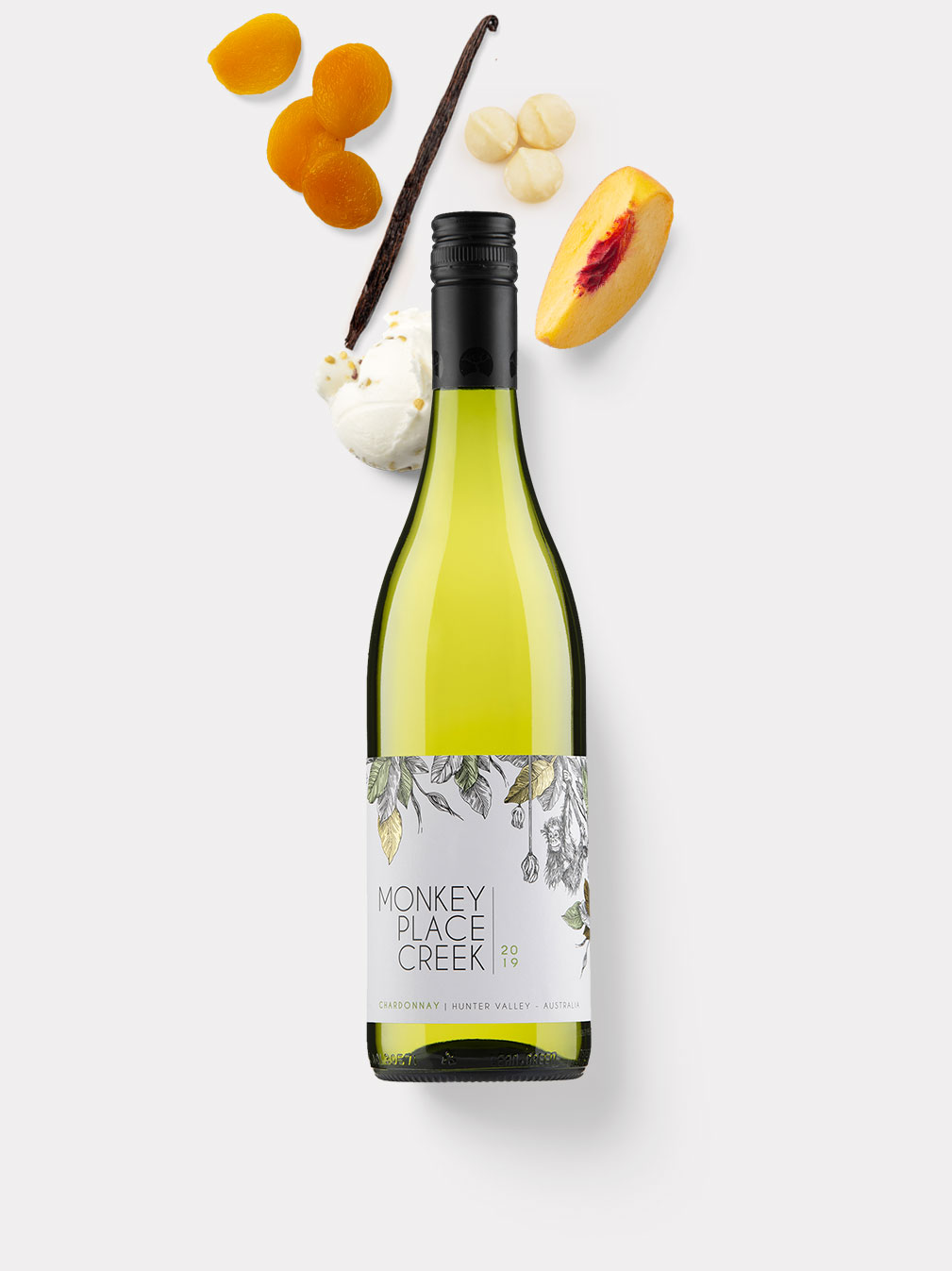 What's in a name
The name Monkey Place Creek comes from early colonial times, when Australia was not even yet called Australia! The Governor had ordered a road be built between Sydney and Newcastle, and this road was to be built by convict road gangs. Legend has it that around the site of our vineyard, the convicts witnessed some koalas, which they had obviously not come across in Britain. Not knowing what these creatures were, their best guess was monkeys, hence the name Monkey Place Creek.