Monkey Place Creek Moscato 2021
A delicious, fun wine for early enjoyment. Redolent with candy and berries on the nose palate.
Vineyard

1813 Vineyard, Broke
Winemaker

Michael McManus
Pale salmon pink in colour with fresh muscat primary fruit on the nose. Primary aromatics are clean and inviting. The palate is simple in structure with pleasant grapey sweetness presenting with a slightly honeyed finish. Drink chilled with fruit on a nice summer's day.
Dr Ron Georgiou MW – 84/100.
Light purple-pink colour. The aromas are youthful and there is muscat fruit, but it's slightly clouded by some reductive smokiness. The wine is light and sweetish in the mouth, with a short, muscat-fruity flavour. A party wine that many will enjoy.
Huon Hooke – Real Review – 85/100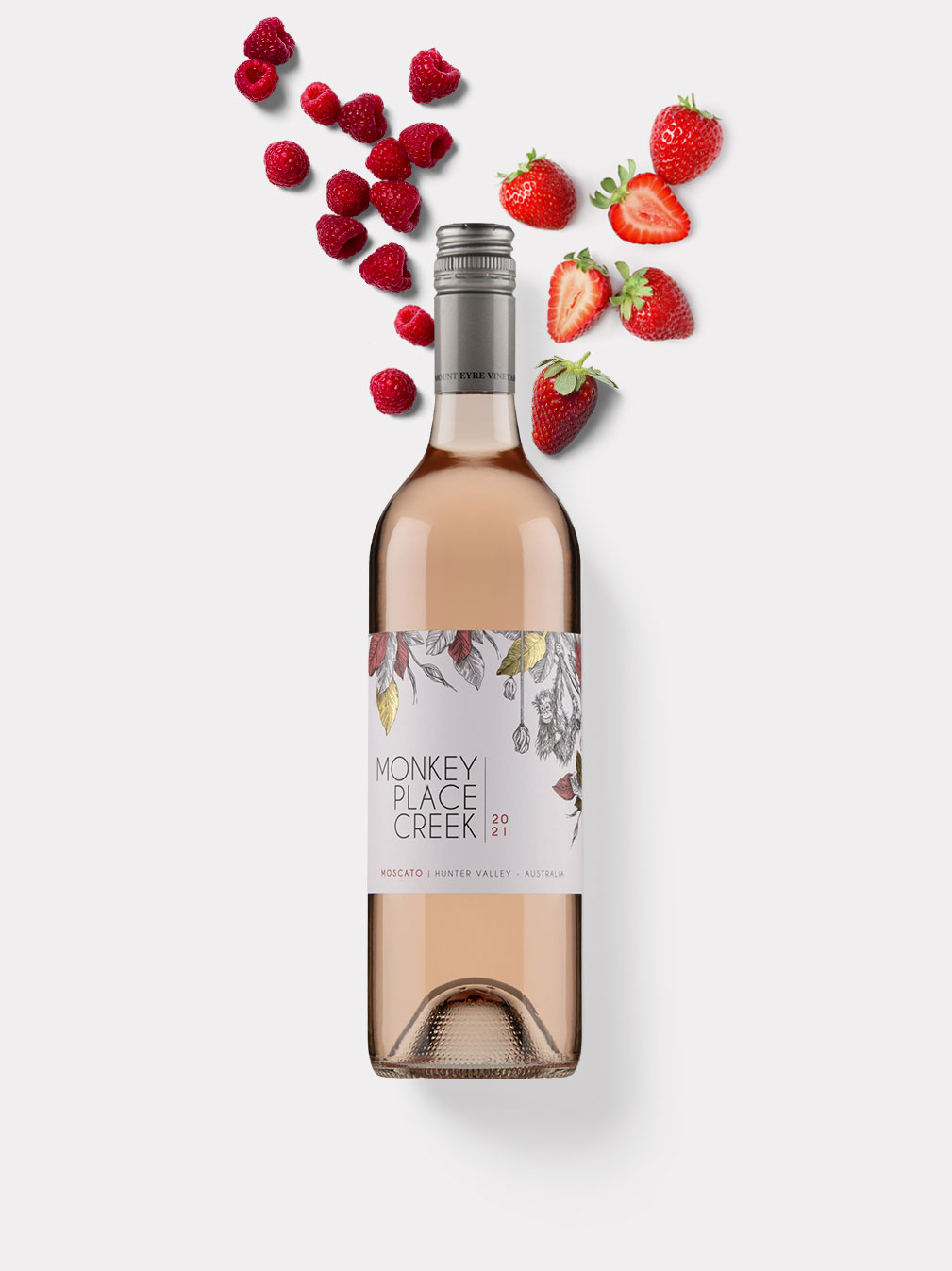 Just what is moscato?
Moscato is a general term for wine made from muscat grapes. There are about 200 types of muscat grapes, some white, some black and some in between! Moscato wines can be sparkling or still and also in between, with a mild fizzy quality. Therefore wine drinkers (and even wine makers!) can be excused for their confusion when referring to moscato!