Three Ponds Grosser Chardonnay 2019
This is the first time that we have made a reserve chardonnay under this label. Hand picked from 27-year old vines in a drought year that saw good concentration of flavour as well as preservation of minerality. Fermented and matured in a combination of new and French oak barrels.
Vineyard

Three Ponds Vineyard, Broke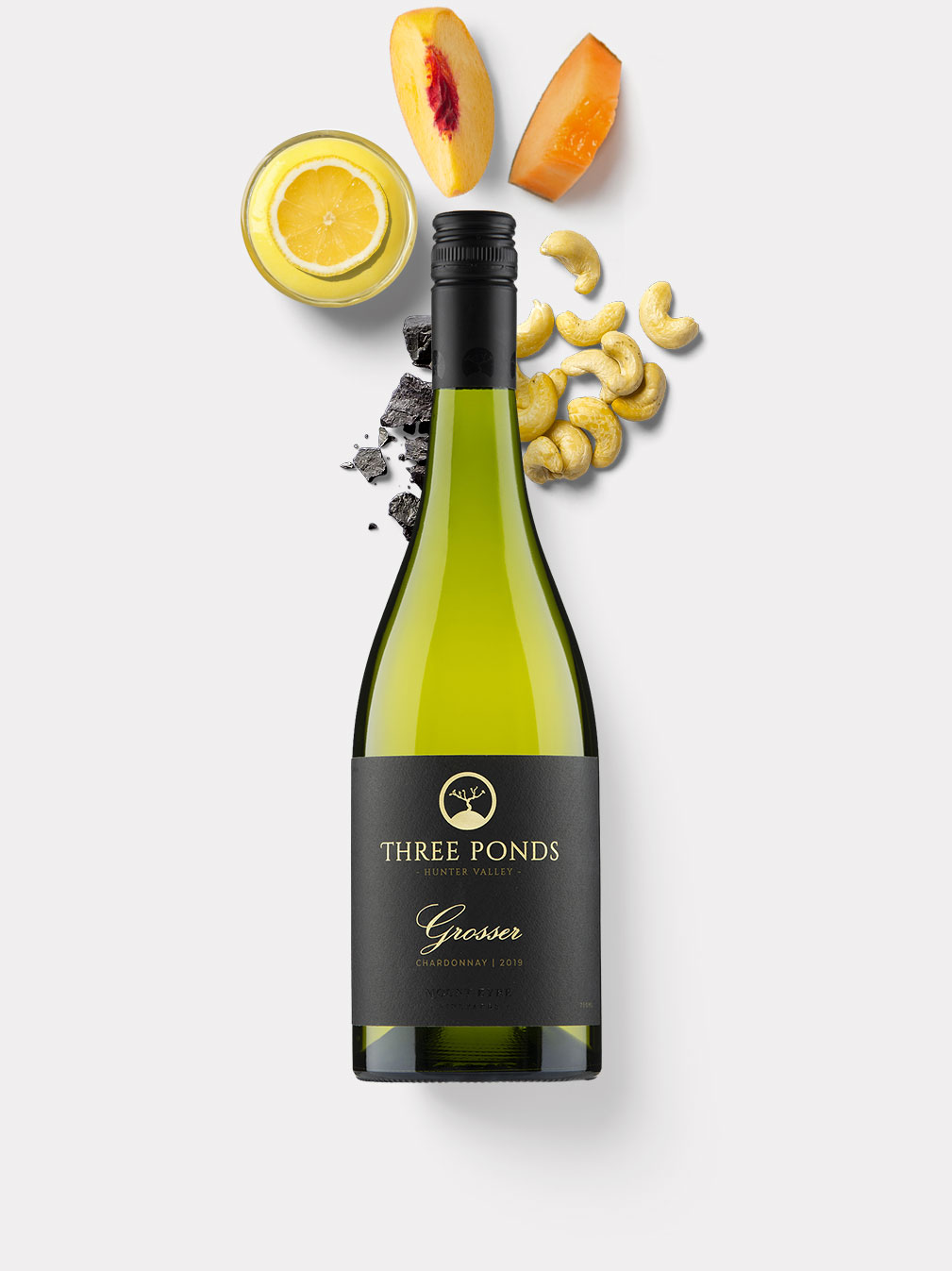 What makes a premium chardonnay?
The 2019 Grosser Chardonnay was only the second time we bottled a chardonnay in our reserve range, the other being our 2019 Heirloom Chardonnay. So what do we look for when deciding this? We basically want the best of both chardonnay worlds! First we seek fruit with disting character, elegant yet powerful. Such characters need to be able to support maturation in new and old French oak barrels. Secondly, we require excellent natural minerality, to give the drinker freshness in the early years and the ability to reward careful cellaring. The 2019 vintage was the last of 3 successive drought vintages. The old vines on our Three Ponds vineyard were moderately stressed by the lack of water to allow wonderful concentration of flavour whilst preserving natural acidity.