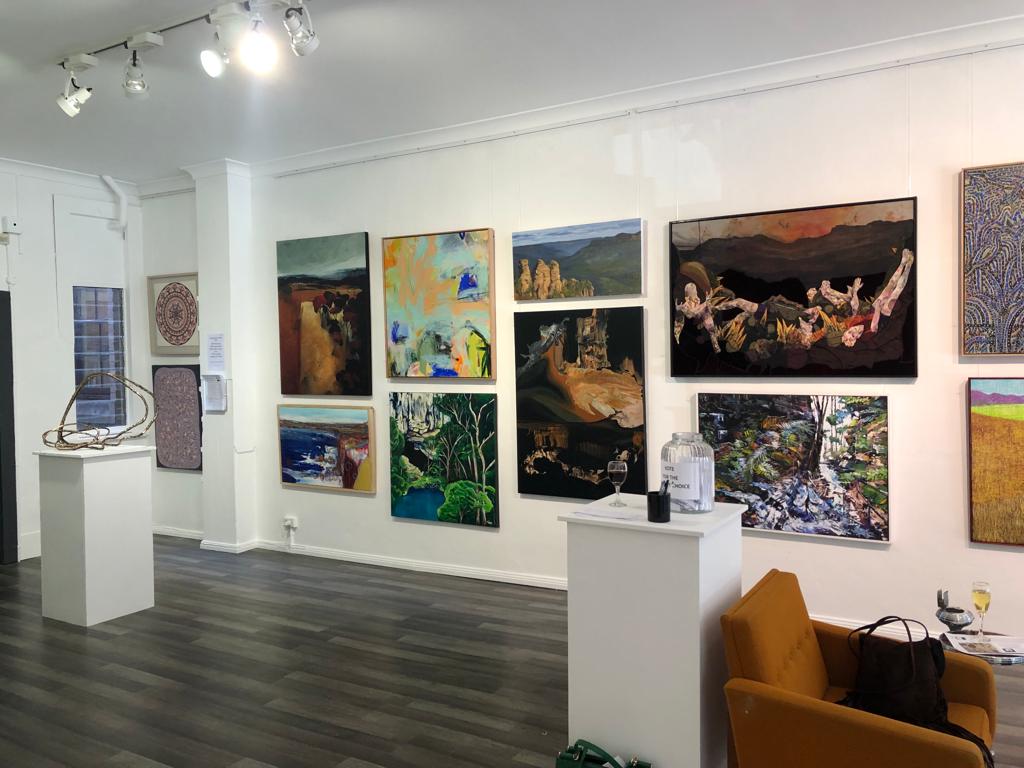 Congratulations to Camie Lyons and Yvette Tziallas for taking out first and second place respectively in the 2023 Mount Eyre Art Prize.
Thank you to all our entrants and congratulations to our winners & finalists.
A special thanks to our Judges and David from Rex Livingston Art + Objects for his tireless work in managing this award and supporting established and emerging artists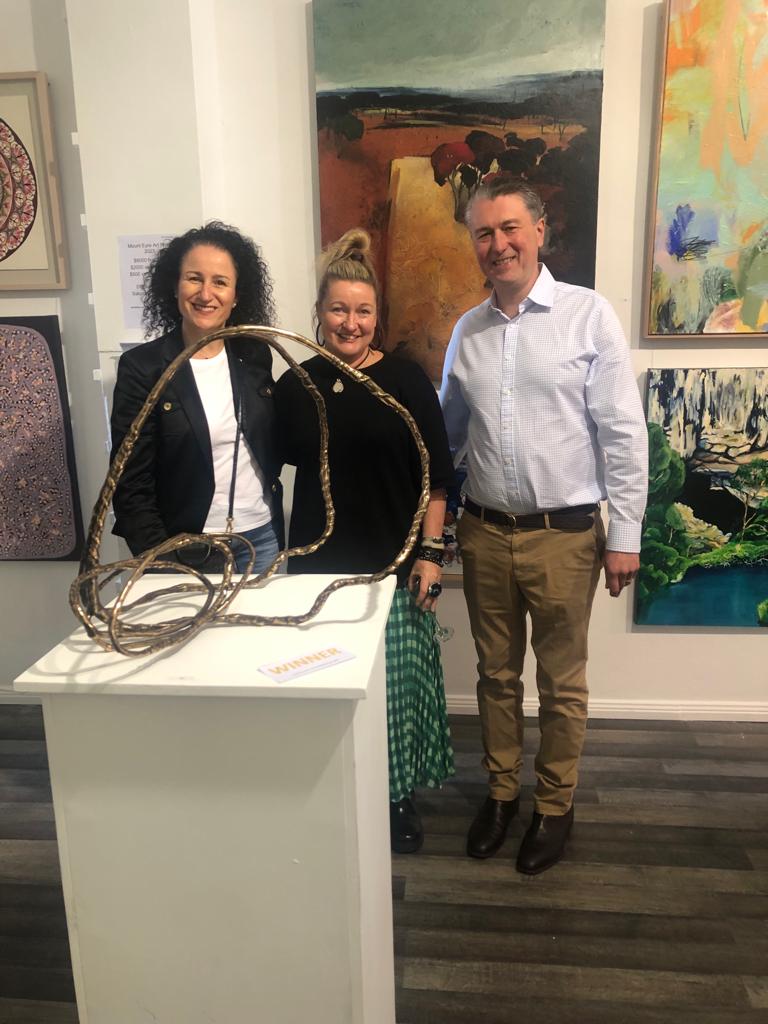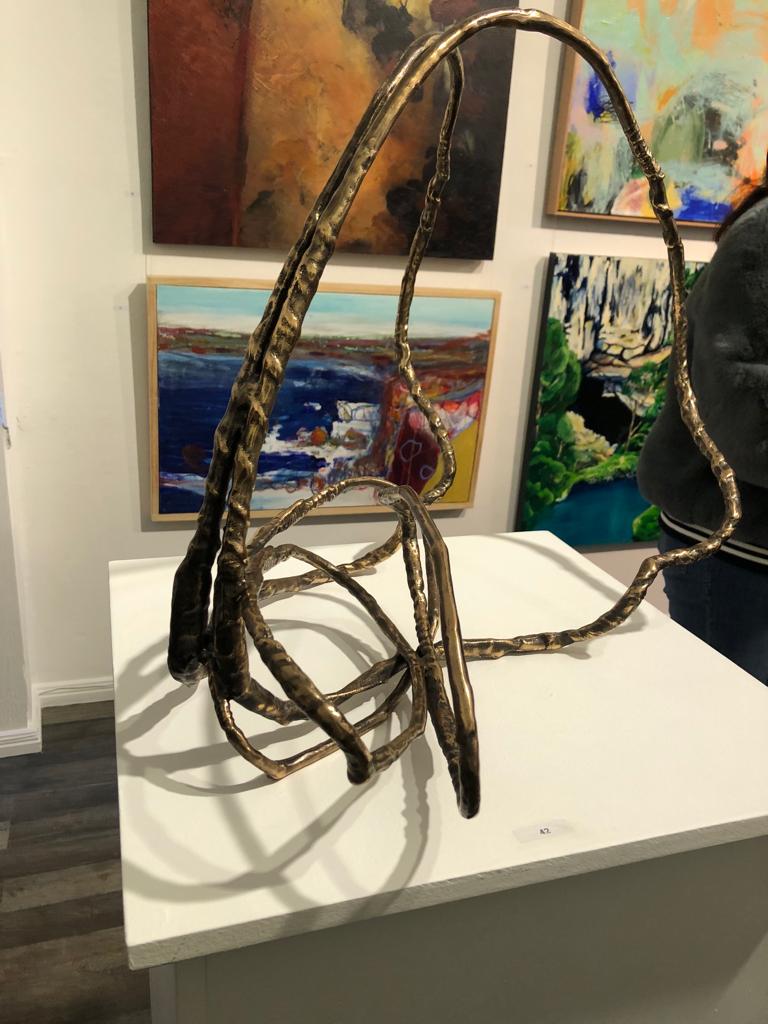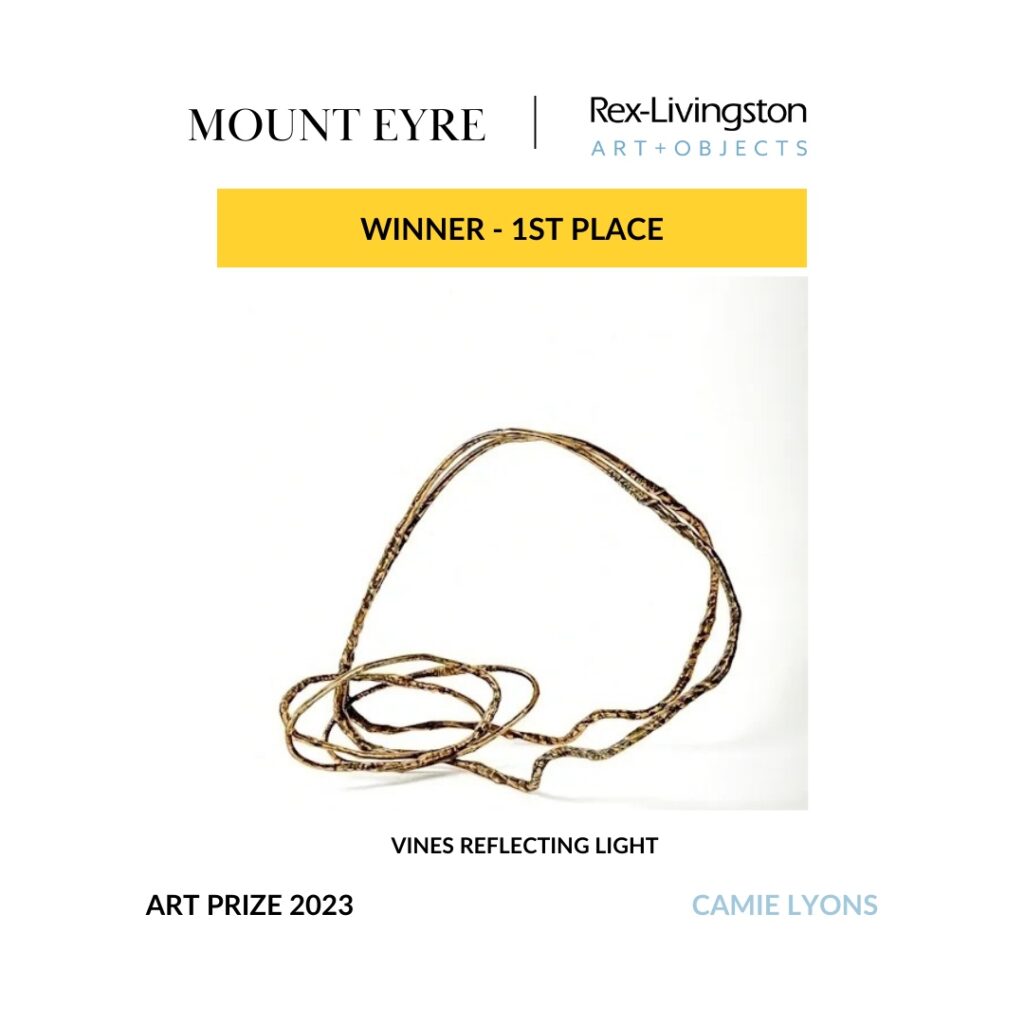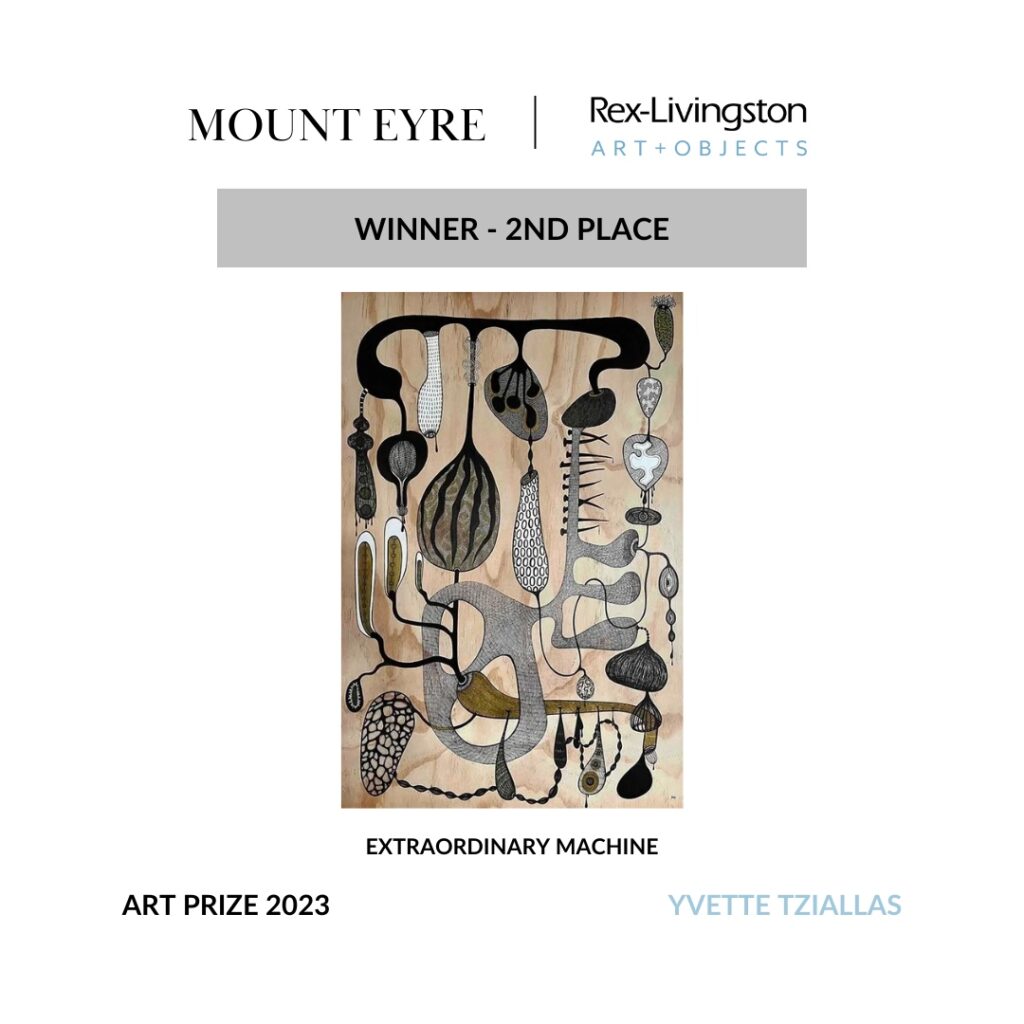 About the prize
Mount Eyre Vineyards and Rex Livingston Art + Objects are thrilled to announce the much-anticipated return of the Mount Eyre Art Prize. We are excited to inform you that entries are now open for the prestigious Mount Eyre Art Prize 2023. With an enticing first prize of $8000, a generous second prize of $2000, and a viewer's choice prize valued at $500 worth of art materials, this competition is an unmissable opportunity.
The Mount Eyre Art Prize is a stepping stone for emerging and mid-career artists, providing them with exposure, validation, and resources to navigate the competitive art world. By participating in this competition, artists gain visibility and recognition among art critics, curators, and potential collectors. The financial rewards offered by the Mount Eyre Art Prize, provide artists with much-needed support to invest in their creative endeavours. The Mount Eyre Art Prize celebrates artistic talent and offers artists a chance to develop their skills and expand their artistic horizons. It is an unmissable opportunity for artists looking to elevate their careers, establish credibility, and engage with the vibrant art community.
Mount Eyre Vineyards
Nestled within the idyllic landscape of the Hunter Valley, Mount Eyre Vineyards flourishes, intertwining its rich cultural heritage deeply rooted in Greco-Roman origins. Just as Mount Eyre embraces the captivating realm of wine, their passion for art shines through. This harmonious connection between wine and art echoes the vibrant spirit of the Hunter Valley, inspiring both winemakers and artists with breath taking scenery, a welcoming community, and an unwavering dedication to craftsmanship.
Rex-Livingston Art + Objects
Located amidst the majestic Blue Mountains of NSW, the Rex-Livingston Art + Objects gallery in Katoomba offers selected artists a remarkable opportunity to exhibit their work. Against the backdrop of this UNESCO World Heritage-listed region, the exhibition not only provides a platform for artistic expression but also immerses visitors in the area's natural splendour and rich cultural heritage. With its prime location and the gallery director's extensive expertise in the art market, this exhibition promises a unique chance for artists to engage with a diverse audience while appreciating the profound world heritage value that surrounds them.
Rex Livingston Art + Objects is a highly respected gallery known for its commitment to showcasing both emerging and established artists. With an impressive portfolio that includes renowned names like Charles Blackman, Martin Sharp, Adam Cullen, and McLean Edwards among others, this gallery holds a prominent position in both local and national art markets.
Our Judges for 2023;
Neil Taylor, Professional Artist. Taylor's work has been selected for numerous major art awards, including the Archibald Prize, Wynne Prize, Sulman Prize, Tattersall's Club Landscape Prize, NSW Parliament Plein Air Painting Prize and Calleen Art Award. Taylor is a past winner of the Mount Eyre Art Prize and Gosford Art Prize and a recipient of the Mosman Art Prize Viewer's Choice Award. His work is held in private collections throughout Australia and overseas.
Geoff White, Director of Lost Bear Gallery, Katoomba. Geoff White has for many years worked closely and discreetly with a stable of emerging and established contemporary artists as an art broker, agent and dealer. Lost Bear Gallery is a leading destination for contemporary art in the Blue Mountains, with a superb collection of paintings, sculpture, ceramics and glass art by acclaimed Australian artists.
Dr Eve Tsironis, Medical Practitioner, Vigneron, Arts patron and Art collector.
Keep up with latest Mount Eyre releases, offers, news and more. Sign up now.